ePost for business customers
The platform for secure correspondence, irrespective of the channel
The ePost communication platform ensures the trustworthy transmission of sensitive information between companies, authorities and individuals, in the digital world too.
supports flexible working models
You can reach the whole of Switzerland with ePost.
Recipient-oriented, automated and cost-optimised via the most popular channels such as ePost, eBill, SMS, e-mail or physical letter.

With the ePost communication platform, you can reach recipients of letters, invoices and reminders via any written communication channel. Deliver your correspondence digitally. ePost ensures delivery to the digital or physical letterbox.

Private households
3'900'000
Reach this many households in Switzerland via the digital or physical letterbox, as well as via e-mail addresses and telephone numbers in your customer base.
2'700'000
eBill users receive their invoices directly in eBill.
Companies
600'000
Reach this many companies in Switzerland via the physical letterbox, as well as via e-mail addresses in your customer base.
12'000
Reach this number of companies with an activated digital letterbox in the ePost app.
4'500
The number of eBill for Business users who receive their invoices directly in eBill.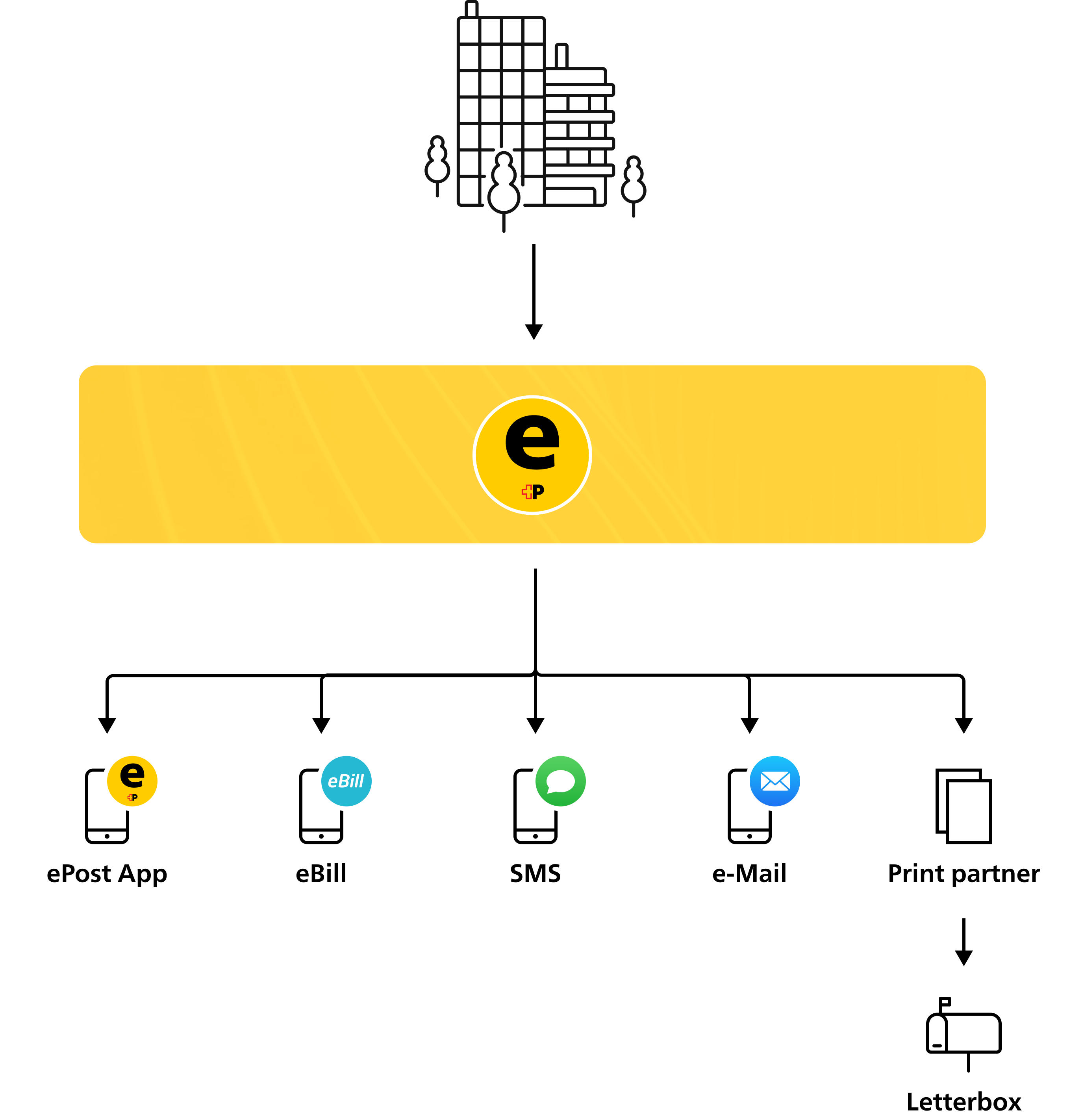 Simple
ePost is the smart communication solution for companies and authorities. Whether this is for extremely efficient shipping or digital receipt and archiving. Simpler than ever before: ePost.

Secure
ePost also guarantees the proven principle of postal secrecy in the digital world and enables confidential data to be exchanged independently of any channel via a trustworthy Swiss provider.

Digital
ePost is quick and streamlines conventional communication processes. In addition to excellent input and output processes, the traceability of all shipping procedures and channels is also ensured.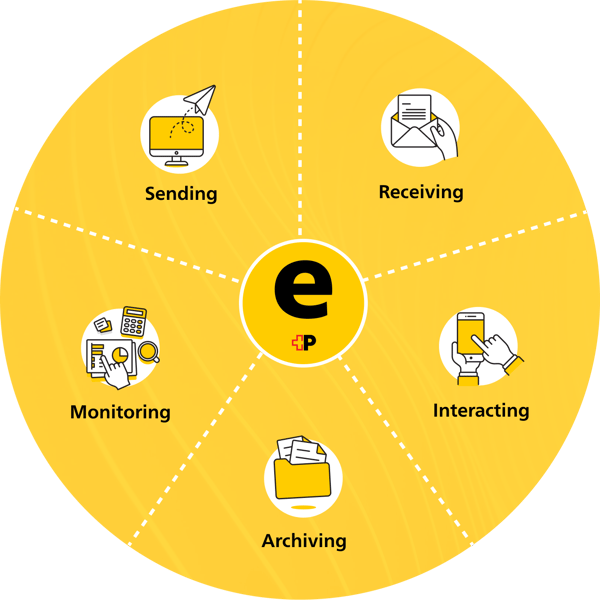 The ePost communications platform
Fit for the future and cost-efficient
ePost supports Switzerland, and in particular companies and authorities, in the digitisation of communication processes and the secure exchange of information with customers and individuals.

With ePost you can receive, send, archive and track your mail digitally. You can also interact digitally with your addressees.

ePost in detail
Solutions for companies and authorities
Questions on ePost
Are you uncertain whether ePost can revolutionise your communication too?
Contact us for a non-binding consultation.