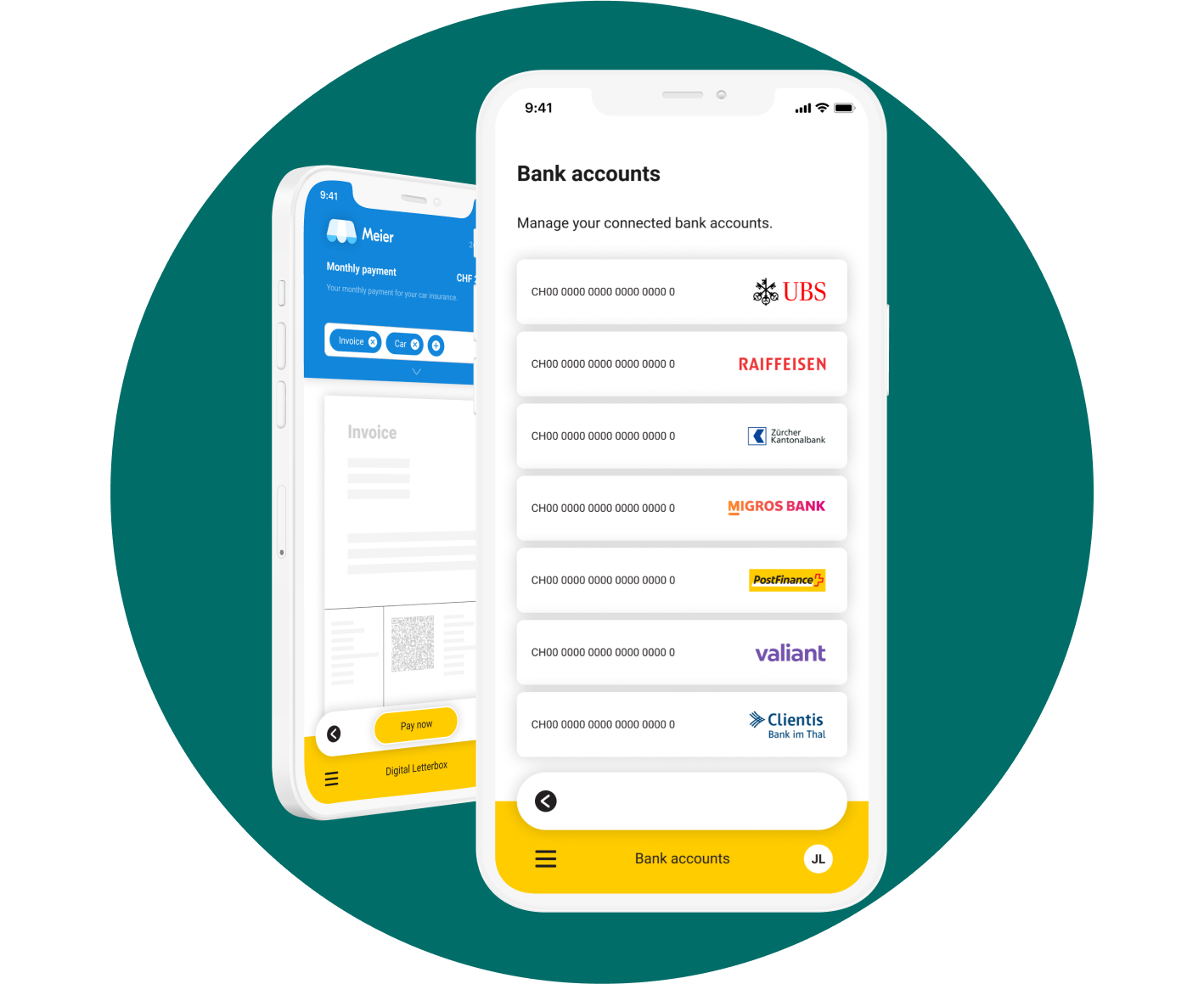 Link your bank account in ePost now.
Simple. Secure. Fast.
Receive, pay and file bills - all in one app
Connect your ePost account to one or more bank accounts. When you receive an invoice, you can pay it directly via the app and then also file it. Everything in one "flow" in the ePost app. This saves time and is simple and secure.



Receive your bill in ePost



Pay easily and securely



File directly in the app
These banks are on board
If you are a customer of one of the following banks, you can connect your account to the ePost app and pay bills directly via the app - more banks will follow.
Click on a logo to go to the instructions.
Is your bank not yet on board?
Let us know. We will be happy to inform you as soon as you can connect your bank.