Security and convenience without compromise
From now on you can receive your IncaMail messages in the ePost app, together with your other digital mail. Nothing will change for you in terms of security. However, it will be easier for you to open the secured e-mails in ePost.

As a condition you must have an IncaMail account.
Get to know ePost
As a smart, digital mailbox, ePost offers you many other advantages: receiving digital mail on your smartphone, smart storage and a direct connection to your bank to pay bills even more conveniently.
Receive IncaMail messages conveniently in ePost
As a registered IncaMail user, you can receive personal and confidential IncaMail messages in ePost. In both cases, you only have to click once to open them in the inbox. You do not need to enter any other passwords as you are already logged in and verified in ePost.
You have mail
Open letterbox
Open IncaMail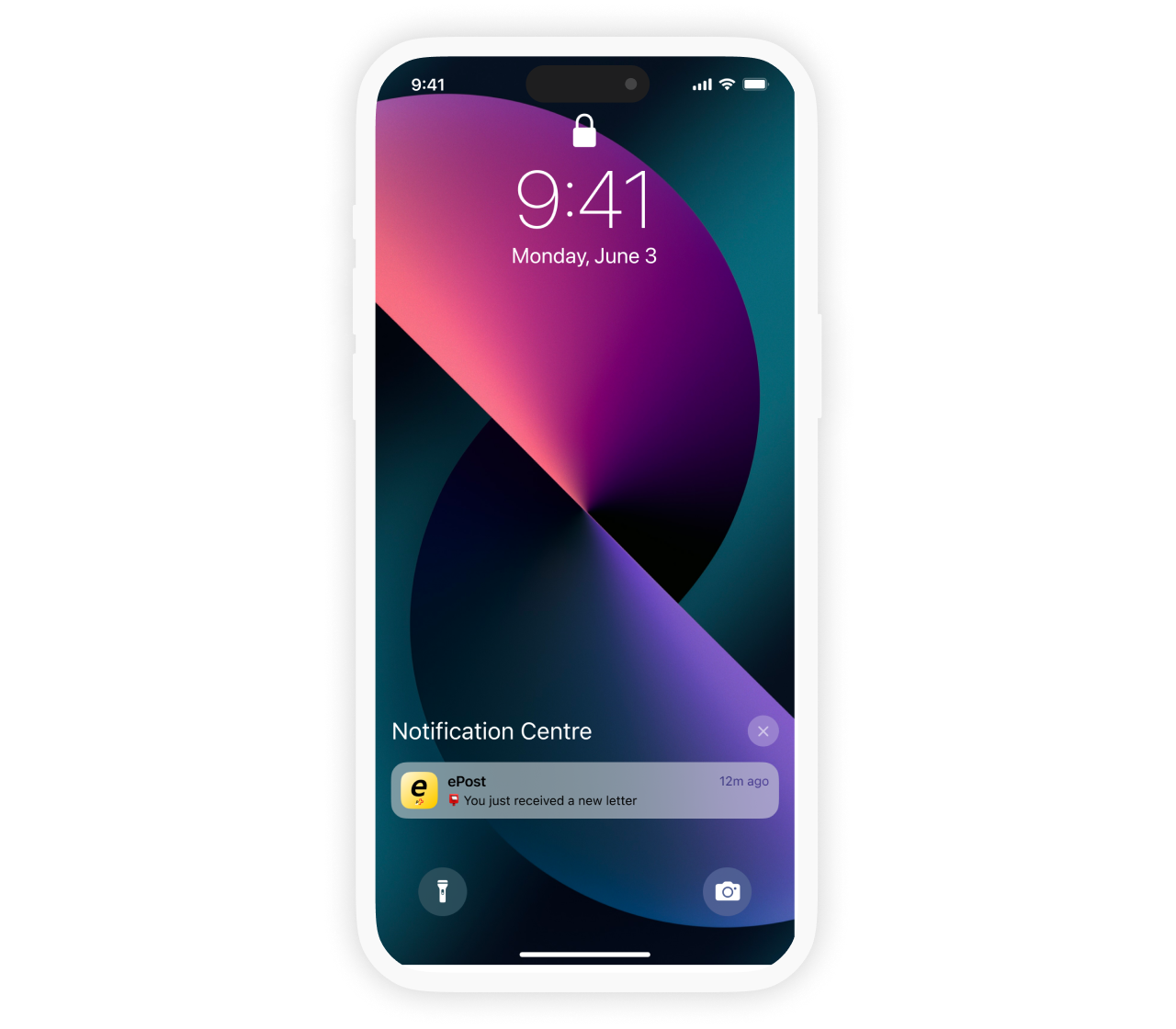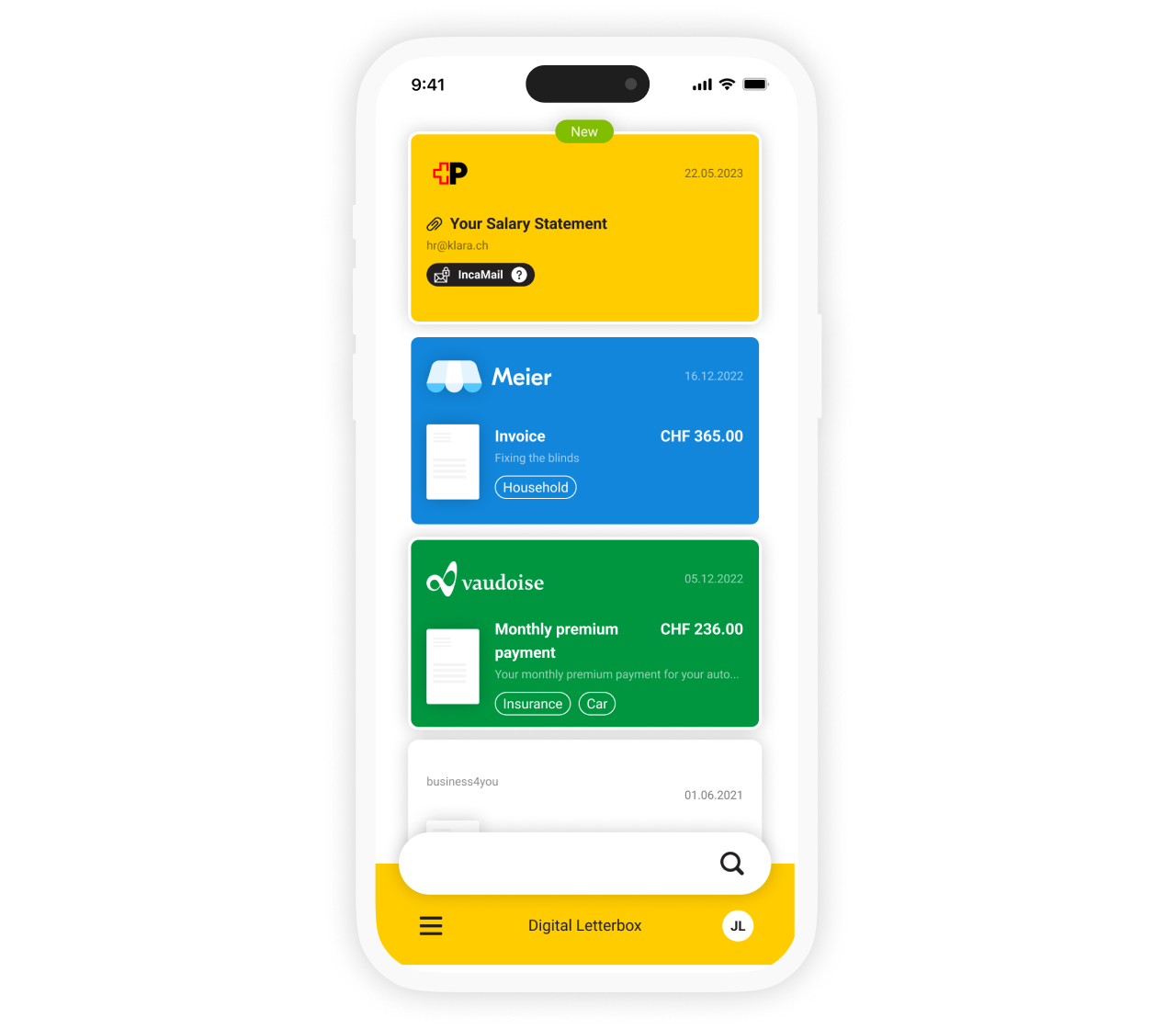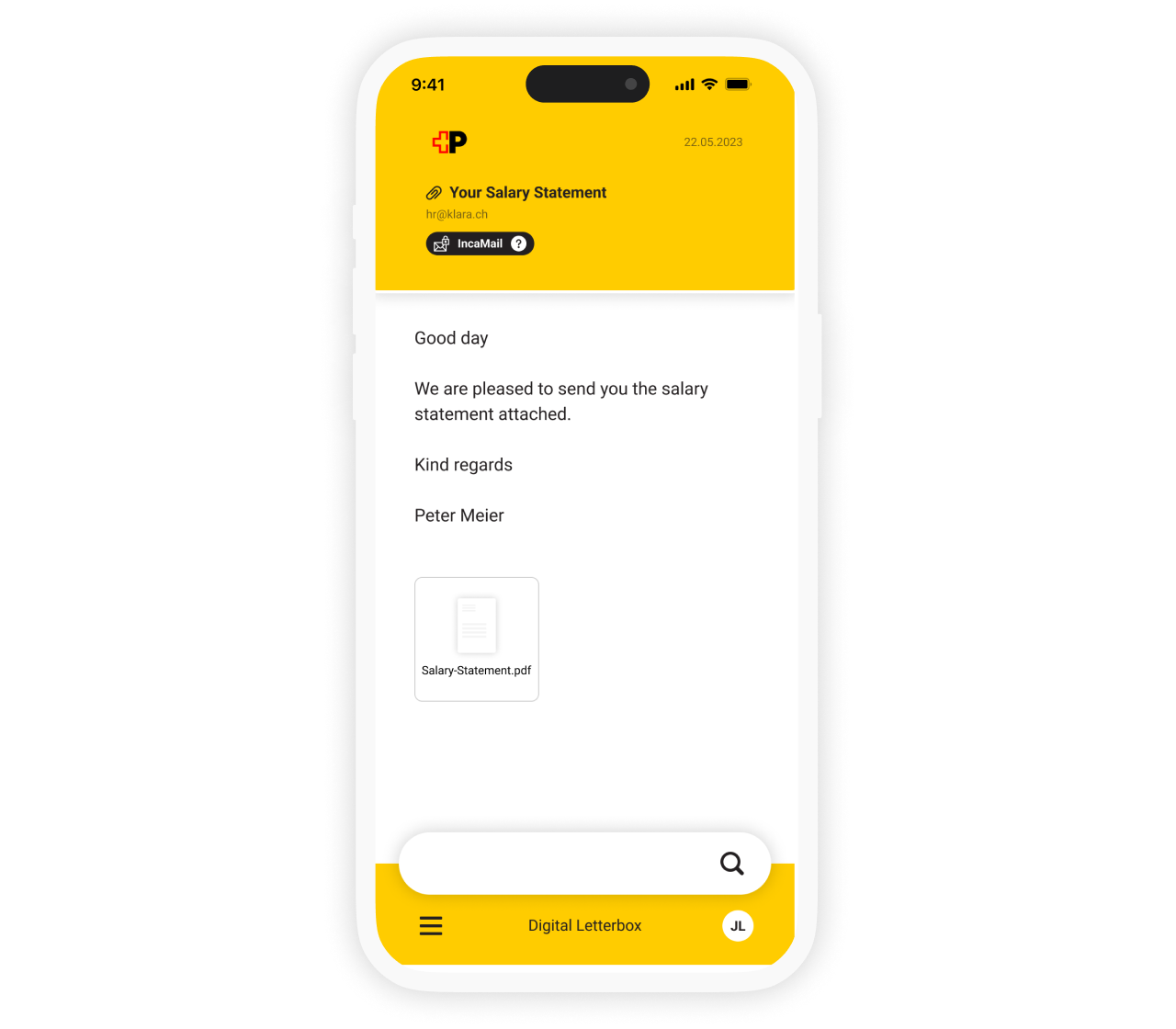 Download the ePost app now. It's free!
Step 1
Open an ePost account
There are two different options for opening an ePost account:
you register with your e-mail address or you use your existing SwissID login. In both cases, please ensure that the e-mail address is the same as in your IncaMail account.
Under "Manage forwarders" in your profile, make sure the following features are enabled:
the digital mail receipt (the switch is set to "yellow")
the ePost sender "IncaMail" and all document types within it
By logging into ePost, you meet all the criteria for opening personal and confidential IncaMail messages. There is no need to enter an additional password.
If you receive IncaMail messages as well as digital ePost, you have all your correspondence in one place. Convenient and clear in the ePost app.
You can file your correspondence directly in ePost and find it again quickly at any time thanks to tags. Everything is on your smartphone, accessible from anywhere any time.
Be on the safe side
ePost is committed to the high security standards of Swiss Post. Documents are multi-level encrypted and data is hosted on servers in Switzerland. And the confidentiality of letters applies in the digital world too of course.
How do I link my existing accounts with IncaMail and ePost?
Just store the same e-mail address in your ePost profile that you use in your IncaMail account. In ePost, you can store this as the main e-mail address or as an additional, optional e-mail address. You can receive IncaMail messages in ePost after confirming the e-mail verification.
Do I receive registered IncaMail messages in ePost too?
No. Registered IncaMail messages are only sent to your e-mail account.
I use ePost, but I don't want to receive any IncaMail messages there. What can I do?
You can deactivate IncaMail as an ePost sender in the app itself. To do this, go to the "Manage senders" area in your profile and deactivate "IncaMail" from Swiss Post.
Back to top